Excursions
Bhedaghat
Bhedaghat is a town and a nagar panchayat in Jabalpur district in the state of Madhya Pradesh, India. It is situated by the side of river Narmada and is approximately 20 km from Jabalpur city. It's most famous sights are the Duandhar Falls, Marble Rocks, and the Chausath Yogini temple.
Bargi Dam
Bargi Dam Water Sports: Bargi dam is built on Narmada River and is about 40km. away from Jabalpur city of Madhya Pradesh, India. Tourist attraction here are water sports like cruise ride, motor-boat ride, speed boat ride etc. Madhya Pradesh Tourism Department has its own resort in Bargi Dam and promotes it as important section of Jabalpur Sightseeing or Excursion Tour from Jabalpur.
Dumna
On the way to Jabalpur Dumna Airport, eco tourism site called Dumna Nature Reserve has been opened for general public. It is spread over an area of 1058 hectare of land. Located at 10 kms from Jabalpur city center on Dumna Airport road. One can do nature walk, fishing, wild animal sighting, bird watching etc on this nature reserve.
Gurudwara Gwari Ghat
This is where Guru Nanak Dev ji crossed Narmada River to give sermons to Sarbang Rishi. An attempt is being made to present complete Sikh history through the medium of paintings in the museum for the Sikhs of Jabalpur and Sikhs and other travelers visiting here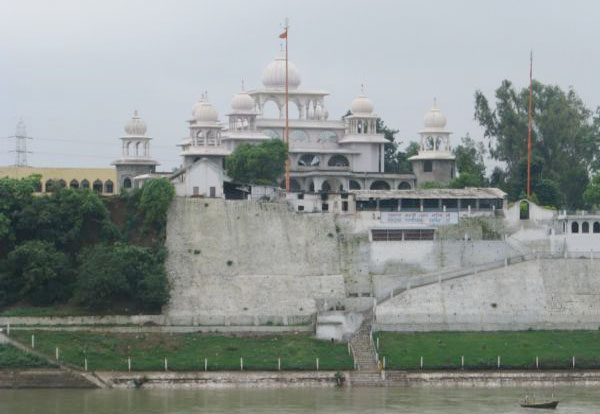 Katangi Waterfall
Katangi village is situated about 30 kms from Jabalpur city and the natural fall is one of the most beautiful waterfall near Jabalpur. Katangi waterfall is not the most popular but a must visit place near Jabalpur.